Intro— The all New Beutifull Hindi/Punjabi song " Slowly Slowly " Lyrics in English from the Punjabi Album " Slowly Slowly". Sung Guru Randhawa ft. Pitbull Music Guru Randhawa Lyrics Guru Randhawa And composed by Guru Randhawa. Featur ing artist in the Song Guru Randhawa And Pitbull.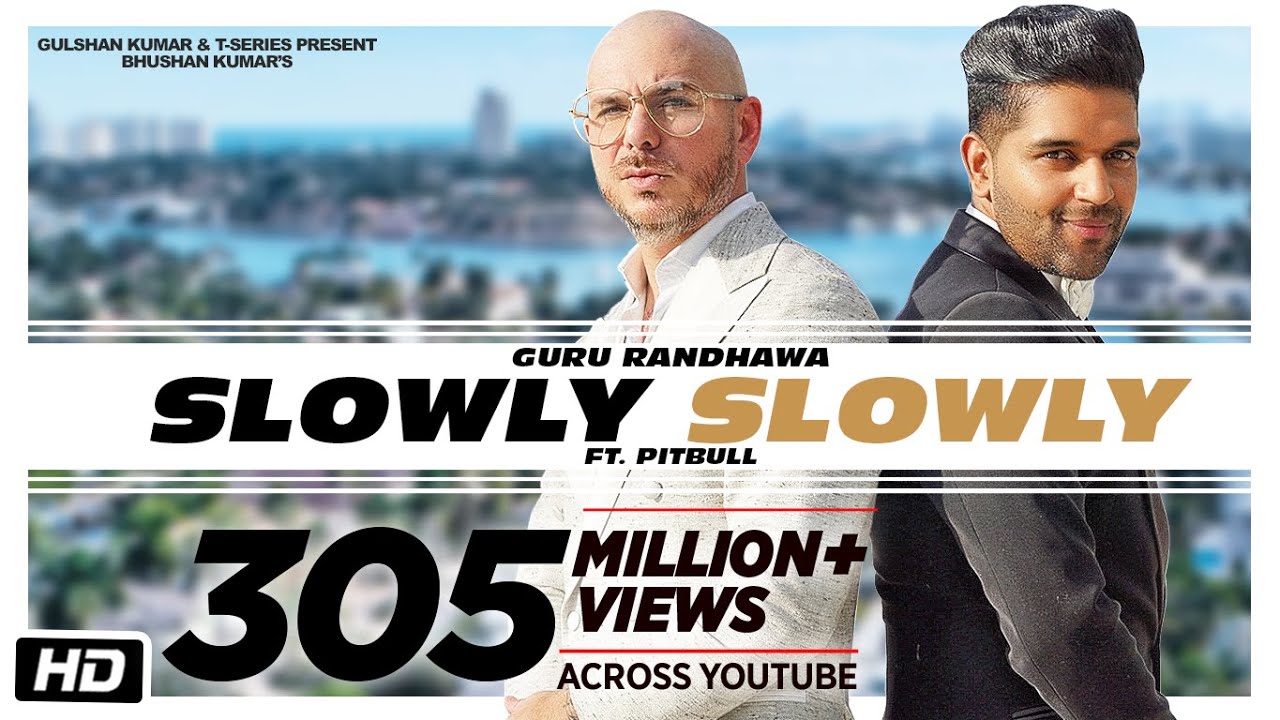 ♫Song– Slowly Slowly
♫Singer – Guru Randhawa ft. Pitbull
♫Lyrics – Guru Randhawa And Pitbull
♫Music – Guru Randhawa
♫Movie/Album: Slowly Slowly
"Slowly Slowly Lyrics"
From India to Miami to the whole world
Go ahead and slow it down girlTere moves ok
Teri look ok
Tainu dekh dekh ke
Munde bharde hauke (2x)
Slowly slowly, slowly slowly
Slowly slowly nach tu
Ni mundeyan nu maardi aa
Saambh ke rakh baby akh tu (2x)
From Mumbai to Pune
New Delhi to Calcutta
I put it on my mother
This boy here burns rubber
Even if I st st stutter
You know what I'm talking about
If you ain't down to get down
Mami walk it out
So let's do this
Get foolish
The car yeah is roofless
Her brain game it's a game
It feels like she is toothless
RIP Eazy
This chico ruthless
Her booty so big
I called it fat Tuesdays
I'm off in the cut
Always low-key like what
With one mami in the back
And one mami in the front
Always keep them on their toes
Just in case they pull stunts
So mami slow down and feel it up
Agua!
Ki ae tera naa aa aa
Tell me haan haan haan
Khaali je peya
De de dil vich thaan (2x)
Slowly slowly, slowly slowly
Slowly slowly nach tu
Ni mundeyan nu maardi aa
Saambh ke rakh baby akh tu (2x)
Me gusta la forma en que baila
Me gusta la forma en que se mueve
Sexy sexy sexy
Sexy sexy sexy (2x)
Baby girl main tera aa aa
Tu vi kar mainu haan haan haan
Tu jiddan kare move yeah yeah
Kad'di ae jaan jaan jaan x (2)Slowly slowly, slowly slowly
Slowly slowly nach tu
Ni mundeyan nu maardi aa
Saambh ke rakh baby akh tu (2x)
Me gusta la forma en que baila
Me gusta la forma en que se mueve
Sexy sexy sexy
Sexy sexy sexy (2x)