Befikra Lyrics
: The
Punjabi song
is sung by Ninja and Kamzinkzone, and has music by Yeah Proof while Laddi Chahal and Dr Love have written the Befikra Lyrics. The music video of the Befikra song is directed by The James Only.
Punjabi songs
SINGER: Ninja and Kamzinkzone
LYRICS: Laddi Chahal and Dr Love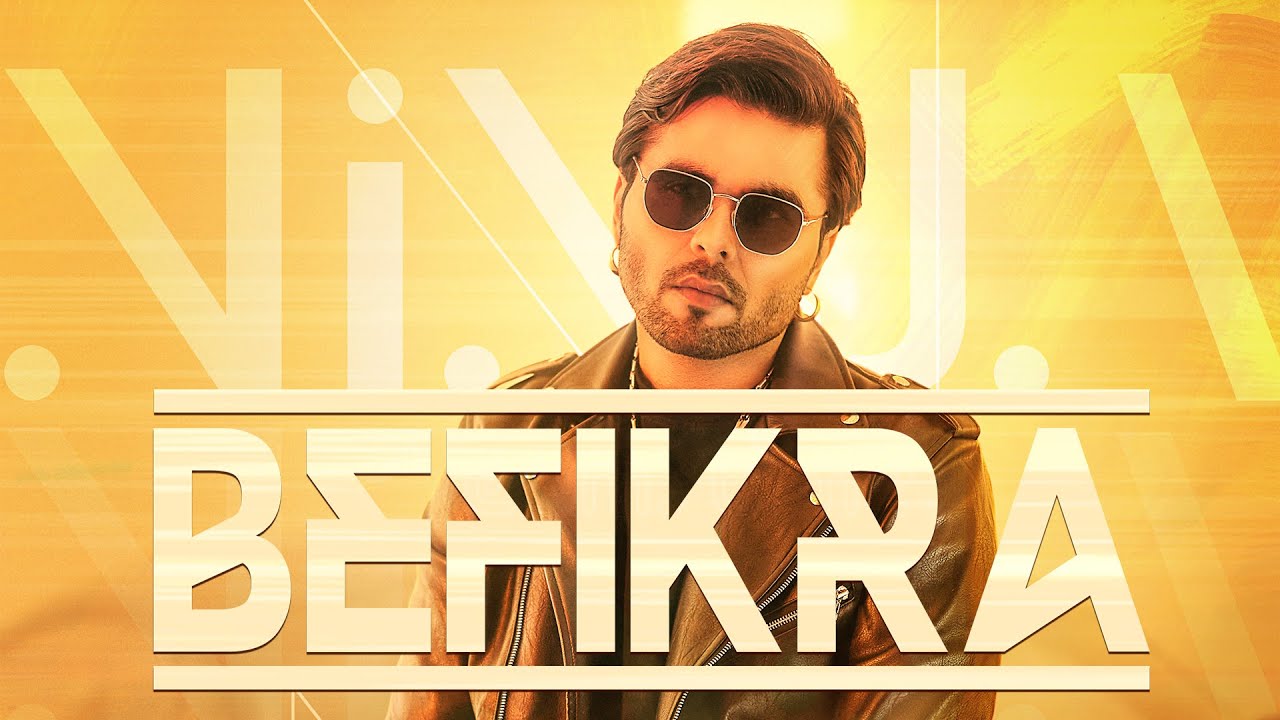 BEFIKRA LYRICS - BEFIKRA LYRICS
BEFIKRA LYRICS IN ENGLISH
Yeah proof!
Oh dabeya ton dabda ni khauf bas rabb da ni
Yaara de aa yaar nehde landu na koyi lagda ni
Jigra pahad aala sher ji dahaad aala
Khoon vich garmi ae saikh jivein ahad aala
Cheete aali chal ankh laal bina maal
Dekh nachde shareek latt latt allhade
Oh befikra jeha tera jatt allhade
Jatt allhade jatt allhade
Full ne nazare sochan ghat allhade
Ghat allhade ghat allhade
Oh befikra jeha tera jatt allhade
Jatt allhade jatt allhade
Putha mauda haneriyan nu aundiya bhateriyan nu
Hor dass karna ki bholiye daleriyan nu
Sochda att wala matt da khatm wala
Sukar mana tu gallan sun lainda teriyan nu
Haqar'an da yaar munda nangi talwar munda
Khaure kiddan le gayi tu patt allhade
Oh befikra jeha tera jatt allhade
Jatt allhade jatt allhade
Full ne nazare sochan ghat allhade
Ghat allhade ghat allhade
Oh befikra jeha tera jatt allhade
Jatt allhade jatt allhade
Befikra jeha jatt full mauj ae
Naal khade oh ajeez hath ch scotch ae
Boli ch mithaas ae te ankhan vich khauf ae
Main jivein yuvi baki flintoff ae
6 ball'an 6 sidha paar karan stadium
Sirf dikha raat'an nu you can call me radium
Cheti fadaan agg mainu kehnde ne uranium
Unbreakable titanium
Oh kehnde ghar tera ainna vadda kyun
Main keha jinni vaddi machi ohna vadda aquarium
Blast
Main spend karaan cash
Main ride kara rash
Main unique karaan speak
Main jithe khada kar payega ni reach
Kam is a technique
Seetiyan maravan muhdhe fadd fadd paavan
Saale bann'de jo sher mor minute ch banawaan
Zor vi bhatera jinna kehde ohna jerra
Je koyi add'da nazayaz khade pair khadkawan
Karda repair sorry I don't care
Velli jhalle na chhati ch vajji latt allhade
Oh befikra jeha tera jatt allhade
Jatt allhade jatt allhade
Full ne nazare sochan ghat allhade
Ghat allhade ghat allhade
Oh befikra jeha tera jatt allhade
Jatt allhade jatt allhade
Oh ninje naal laddi khabbi galbaat saadi
Banda kaddi pehli dekhle mandeer dadahede di
Hisab saada sidha ni pavake chhada gidha
Load paye te dayidi medicine ae nabede di
Oh moz vich rehvaan bahli tension naa lavaan
Jo main karaan ohhi kehwan kadha watt allhade
Oh befikra jeha tera jatt allhade
Jatt allhade jatt allhade
Full ne nazare sochan ghat allhade
Ghat allhade ghat allhade
Oh befikra jeha tera jatt allhade
Jatt allhade jatt allhade
BEFIKRA LYRICS IN HINDI
ओह दबिया टन डाबड़ा नि ख़ौफ़ बस रब्ब डा नी
यारा दे आ यार नेहड़े लांदु न कोई लगदा नी
जीगरा पहाड़ ाला शेर जी दहाड़ ाल
कहुँ विच गर्मी ऐ साइख जिवें आहद ाल
कहीते ाली चल आंख लाल बिना माल
ड़ेख नच्दे शरीक़ लत्त लत्त अल्ल्हाडी
ओह बेफ़िक्र जेहा तेरा जात्त अल्ल्हाडी
जतत अल्ल्हादे जात्त अल्ल्हादे
फ़ुल्ल ने नज़ारे सोचन घाट अल्ल्हादे
घाट अल्ल्हादे घाट अल्ल्हाडी
ओह बेफ़िक्र जेहा तेरा जात्त अल्ल्हाडी
जतत अल्ल्हादे जात्त अल्ल्हाडी
पतः मौदा हनेरियन न ौंडिया भतेरियन न
हर दस् करना की भोलिये दलेरियन नु
सोच्दै अट्ट वाला मत्त डा ख़त्म वल
सकर मन तू गल्लां सुन लैंदा टेरियन न
हकार'यन डा यार मुण्डा नंगी तलवार मुंड
कहुरे किड्डं ले गयी तू पत् अल्ल्हाडी
ओह बेफ़िक्र जेहा तेरा जात्त अल्ल्हाडी
जतत अल्ल्हादे जात्त अल्ल्हादे
फ़ुल्ल ने नज़ारे सोचन घाट अल्ल्हादे
घाट अल्ल्हादे घाट अल्ल्हाडी
ओह बेफ़िक्र जेहा तेरा जात्त अल्ल्हाडी
जतत अल्ल्हादे जात्त अल्ल्हाडी
बेफ़िक्र जेहा जात्त फुल मौज ऐ
णल खड़े ओह अजीज़ हाथ च स्कॉच ऐ
बोली च मिठास ऐ ते आँखन विच ख़ौफ़ ऐ
मैन जिवें युवी बाकि फ़्लिंटॉफ़ ऐ
६ बालल'यन ६ सिधा पार कारन स्टडियम्
सिर्फ दिखा रात'गण न यु कैन कॉल में रदियं
चेति फादान अग्ग मैनु कहन्दे ने ुरानीउम्
ओह कहन्दे घर तेरा ैंना वड्डा क्यूं
मैन कहा जिन्नि वड्डी मचि ोहना वड्डा ाकारीउम्
मैन जिथे खड़ा कर पायेगा नि राच
सीटियाँ मरवण मुहद्दे फड़द फड़द पावं
साले बण'दे जो शेर मोर मिनट च बनावान
ज़र वि भतेरा जिन्ना केहड़े ोहना जेर्रा
जी कोई ाड़'दा नाज़ायज़ खड़े पेअर खड़कवाण
करदा रिपेयर सॉरी ी डो'त करे
वेल्ली झाले न छति च वज्जि लत्त अल्ल्हाडी
ओह बेफ़िक्र जेहा तेरा जात्त अल्ल्हाडी
जतत अल्ल्हादे जात्त अल्ल्हादे
फ़ुल्ल ने नज़ारे सोचन घाट अल्ल्हादे
घाट अल्ल्हादे घाट अल्ल्हाडी
ओह बेफ़िक्र जेहा तेरा जात्त अल्ल्हाडी
जतत अल्ल्हादे जात्त अल्ल्हाडी
ओह निन्जे नाल लद्दी खब्बी गलबाट साडी
बन्दा कड्डी पेहली देखले मंदीर ददहेड़े डी
हीसब सादा सिधा नि पावके छडा गीधा
लॉयड पाये ते दइदी मेडिसिन ऐ नबेड़े डी
ओह मोज़ विच रेहवान बाह्ली टेंशन ना लवाण
जो मैं करां ोहहि केहवण कढ़ा वाट अल्ल्हाडी
ओह बेफ़िक्र जेहा तेरा जात्त अल्ल्हाडी
जतत अल्ल्हादे जात्त अल्ल्हादे
फ़ुल्ल ने नज़ारे सोचन घाट अल्ल्हादे
घाट अल्ल्हादे घाट अल्ल्हाडी
ओह बेफ़िक्र जेहा तेरा जात्त अल्ल्हाडी
जतत अल्ल्हादे जात्त अल्ल्हादे