Nazaraa lyrics | Paras C, Mahira S| Puran Chand Wadali, Lakhwinder Wadali
Presenting of the new song "
Nazaraa
" featuring
Mahira Sharma
&
Paras Chhabra
. This latest song is sung by
Puran Chand Wadali
,
Lakhwinder Wadali
, composed Aar Bee,Sufi Bhatt, and penned by Fida Batalvi. The full video song releasing tomorrow only on
T-Series
YouTube.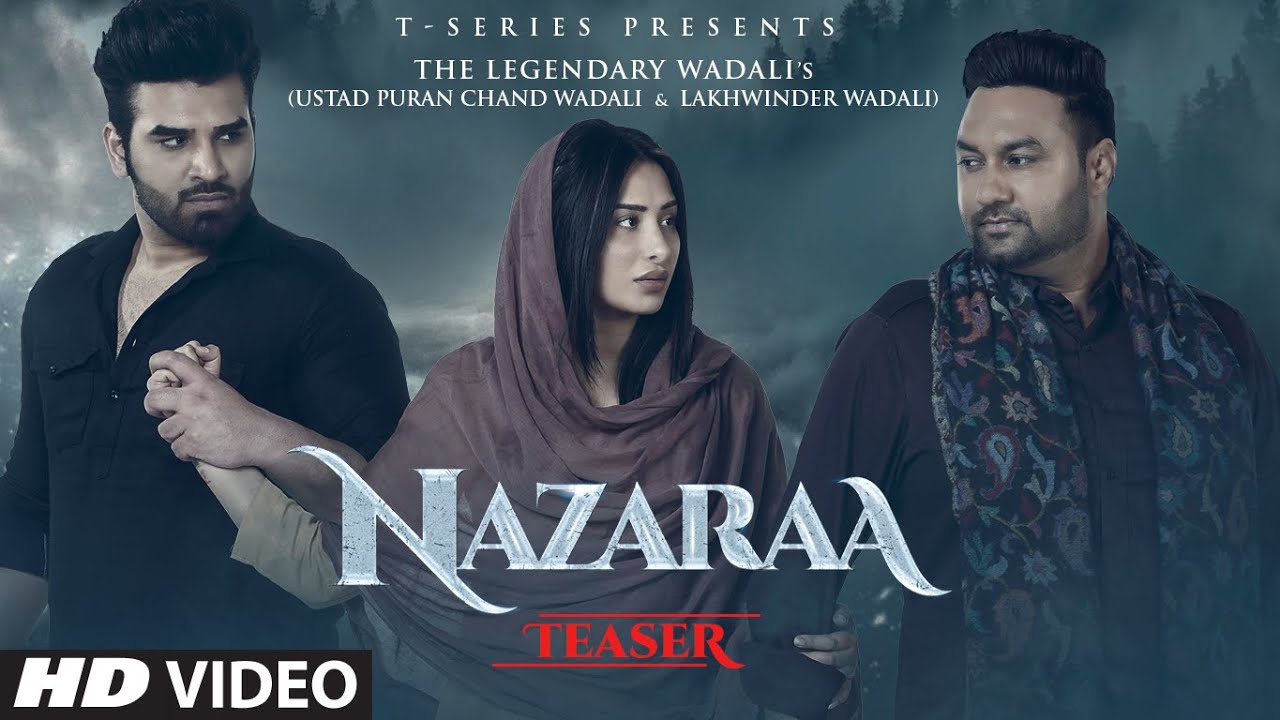 Featuring : Mahira Sharma & Paras Chhabra
Singer : Puran Chand Wadali, Lakhwinder Wadali
Composer : Aar Bee,Sufi Bhatt
Nazaraa lyrics in English
Karna hota ishq muzhari
Yaar kabhi na hota raazi
Dekhte reh gaye pandit kazi
Ishq ki le gaye aashiq bazi
Mahiya mahiya mere mahiya mahiya
Mere mahiya mahiya mere mahiya
Mahiya mahiya mere mahiya mahiya
Mere mahiya mahiya mere mahiya
Jab dekha maine yaar ka nazaraa
Jab dekha maine yaar ka nazaraa
Yaar vichon rab disseya
Ho rab disseya
Yaar vichon rab disseya
Karun sajde hazar tujhe yaara
Karun sajde hazar tujhe yaara
Yaar vichon rab disseya
Ho rab disseya
Yaar vichon rab disseya
Rab dekha nahi dekha maine yaar ko
Ho rab dekha nahi dekha maine yaar ko
Sach kehti hoon saare sansar ko
Sach kehti hoon saare sansar ko
Saare sansar ko
Kisi aur ko na dekhna gawara
Kisi aur ko na dekhna gawara
Yaar vichon rab disseya
Ho rab disseya
Yaar vichon rab disseya
Rab rooth jaye yaar kabhi roothe na
Rab rooth jave yaar kabhi roothe na
Dori ishq wali fida kabhi toote na
Ho dori ishq wali fida kabhi toote na
Fida kabhi toote na
Meri kashti ko dega woh kinara
Meri kashti ko dega woh kinara
Yaar vichon rab disseya
Ho rab disseya
Yaar vichon rab disseya…
https://youtu.be/T-AeST9quyI